Web Design & Hosting Packages - Basic & E-Commerce

We work along with you, our customer, to get the ideal web design to your complete satisfaction. Whether you want a basic website to advertise & inform local customers or you want a more advanced website that can be found highly ranked on the search engines, we can satisfy either need. As you know, websites cover a wide array of businesses from the individual sole proprietors to the very large corporations. We will work with your budget to get you the optimal website package that meets your business needs as well as your pocketbook.
The ultimate reason for having a business website is to attract new customers and increase your sales & revenue. Therefore, your website should not only function properly but also be attractive and user friendly. Your website should be found on the search engines either naturally through your web design code & content or through additional Search Engine Optimization and Marketing (SEO & SEM) plans.
If you need an e-commerce website to sell your products on-line, we specialize in providing quality e-commerce websites to businesses both large and small on-line stores. Our packages are based on your specific needs and you can easily update the on-line store anytime. We use a variety of checkout systems including Google Checkout and Paypal. Our e-commerce sites are securely hosted and monitored 24/7. Credit card processing is done through a reliable and secure company.

We do our website design work using either a custom PHP or WordPress. Both methods are effective for search engines. Both have the advantages and dis-advantages.
PHP is more flexible and allows as to fully customize the website to your specifications. You can find the WordPress platform used on many top level websites. It is easy to use, has many nice plug-ins and is also very search engine friendly. However, WordPress is ideal for eCmmerce site. With the proper WordPress eCommerce plug-in can provide you with a fully functional eCommerce website.
If this will be your first website, we will require information/text about your business, photos, any graphics or images, and any other information you wish to provide us so that we can start developing your site whether it be a basic site or an e-commerce site; note - we can assist you with any part of the process of gathering/sorting information and graphics/images for your site. We will work with you from web design concept to completion of the project and ensure that you are completely satisfied with the final product!
If you have a website either a basic information site or a more complex site, like e-commerce, and you would like it updated, we will analyze your site and do an Evaluation Report to understand the current state of your website, so that you know what aspects of your site need to be changed to benefit your business the most. We can do an analysis of your visitors' behavior and motivations as well as define the goals of the customer segment you are targeting. Thus, we can work together to form and create the best strategic plan for your website!
Domain Name Registration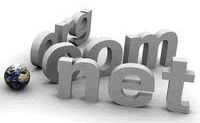 We can register an available domain name for you and manage it along with your website. If you already have a domain registered, you can either transfer it so we will manage it for you, or you can continue managing it and contact the registrar to point the domain to our servers for hosting your website. You will also be responsible for renewing the domain at expiration if you choose to manage it. We are able to register any additional domain names and either "Park" them to use or not at another time or you can have a domain "alias" pointing to your website. In other words, have a two or more domains pointing to your website.
Package Pricing
Pricing for a basic website including hosting and one domain (if applicable) starts at $750.00 for a 10 page site plus any additional SEO/SEM costs if you choose an SEO/SEM plan to promote your website. A site requiring any special forms or programs will be added to the basic design cost.
An e-commerce site requires a bigger hosting package and programs for the on-line store, and therefore, is more costly than a basic informational website. The price depends on your on-line store size and website size and can start from $2,500 plus any additional SEO/SEM costs if you choose a plan.
Summary
Our primary goal is to develop your website so that it is attractive, user-friendly, and contains quality content that will increase sales & revenue for your business! Proper search engine optimization is one of our main objectives in the web design/development process. The websites we develop are designed with the search engines in mind, and therefore, a strong SEO foundation begins with the initial development and coding of your website. The "natural" or "organic" SEO we build in the code and content will create a good foundation for your website. If you want to promote your website with further SEO and SEM, you can learn the details of the SEO and SEM packages that we offer.
We will work with you to get the complete web package that you need and that meets your budget. We provide a free consultation and quote for the adequate web services that you need to be a success on the internet. We will not try to sell extra services that you do not need.
Special Services